LA CANTINA DI VENTURINO VENTURINO'S WINE CELLAR
Inspired by hundreds of years of family traditions, La cantina di Venturino is the heart and soul of Enoteca Restaurant and Wine Bar
VIEW WINE LIST WINE CELLAR EXPERIENCE
'Nonno Venturino' worked his entire life from an extremely young age for Gran Caruso Ravello, a prominent winery based in the beautiful town of Ravello, high up on the spectacular Amalfi Coast line. There began an incredible love story between Venturino and the grapes produced on his beloved land.
From the minute he could walk Gianfranco, watched his father produce his own wine every year. As he grew in age he began to share in the ancient traditions that took place in his fathers cantina (cellar).

Thousands of bottles of wine, opened and shared with family and friends, all enjoyed by telling animated stories old and new, whilst sampling the cured meats and cheeses produced locally and many produced by their own hands.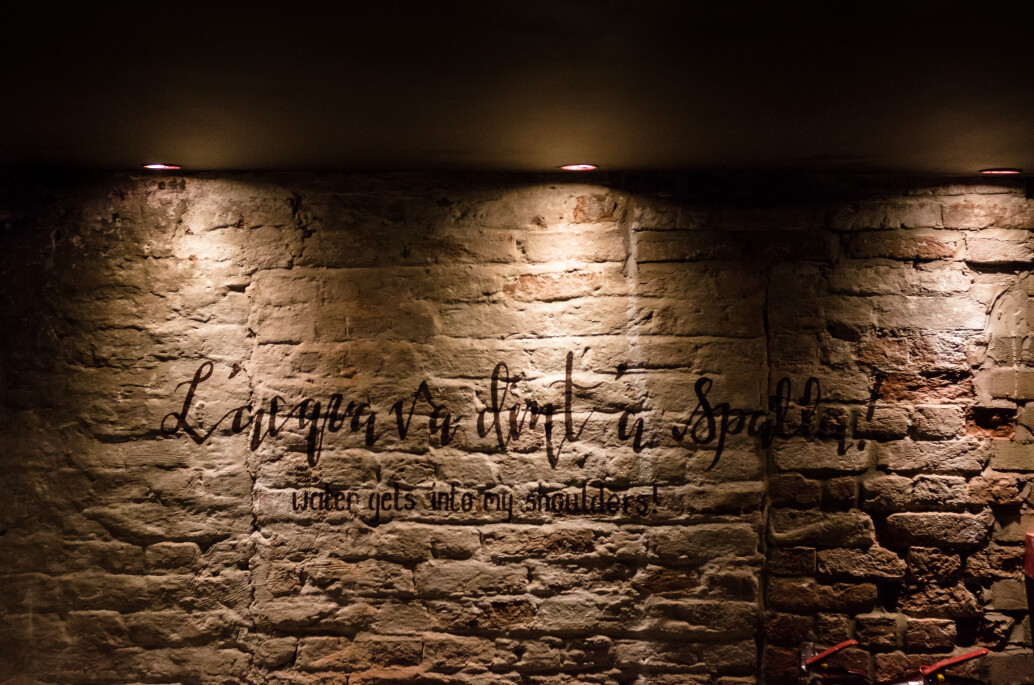 Venturino was still producing his own wine well into his Eighties. When he sadly passed away a few years ago, at the grand old age of 92, hundreds of people came to raise a glass in his memory, his love of wine recognised by all who knew him.

That passion has been ignited in every one of his children and they have now passed this on to their children. This love and wealth of experience is how this enchanting cavern came to be born.

Gianfranco along with his son Stefano have created a magical place housing over 400 labels of wines and over eight thousand bottles. Venturino's most memorable sayings visible on the ancient bricks always reminding us of the man that started it all.
Private cellar dining experience is also available in our wine cellar from Sunday to Thursday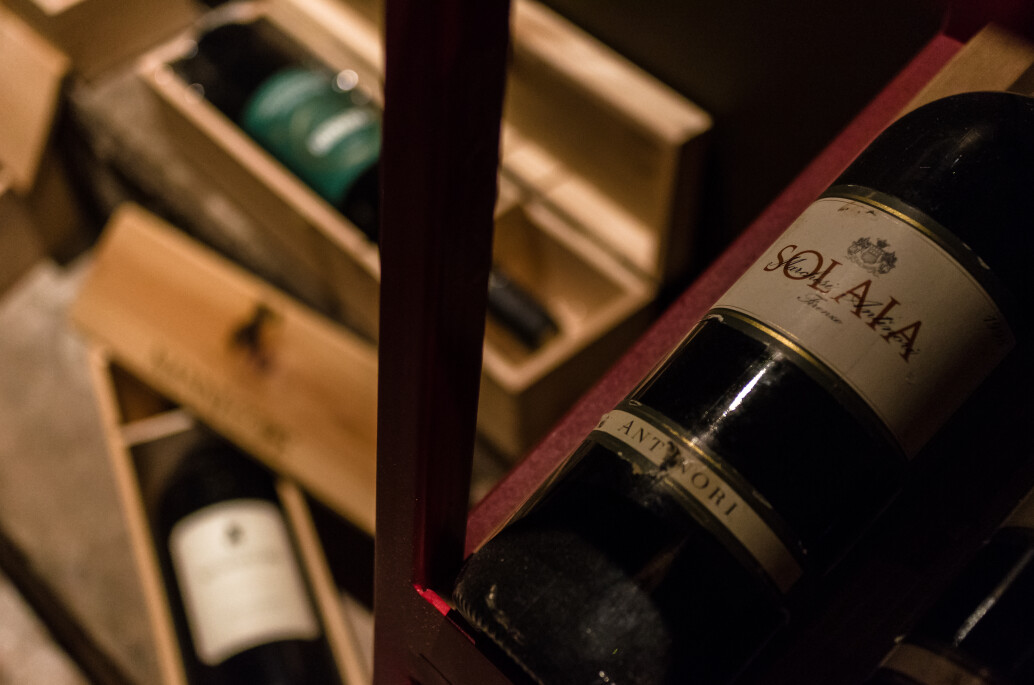 We hope to have created a wine list with labels that will take you on your own journey and ignite your own passions...
Benvenuti & Salute